China's relationship with Africa goes beyond building skyscrapers and roads that lead to those skyscrapers. What started off as a search for raw materials in exchange for infrastructure loans has evolved into a complex geopolitical chess game as China expands its influence on the global stage.
China needs the support of Africa to compete with the geopolitical and cultural influence of the US and other dominant Western nations. What's their approach? A multi-pronged strategy that involves a mix of deep cash pockets and exporting Chinese soft power. Here's how it's working so far:
$95 billion invested in infrastructure projects in 2019
49 cultural institutes set up throughout Africa to teach Mandarin and Chinese culture
35,000 scholarships awarded to African students in 2018 to study at Chinese universities
$240 million invested in African startups in 2019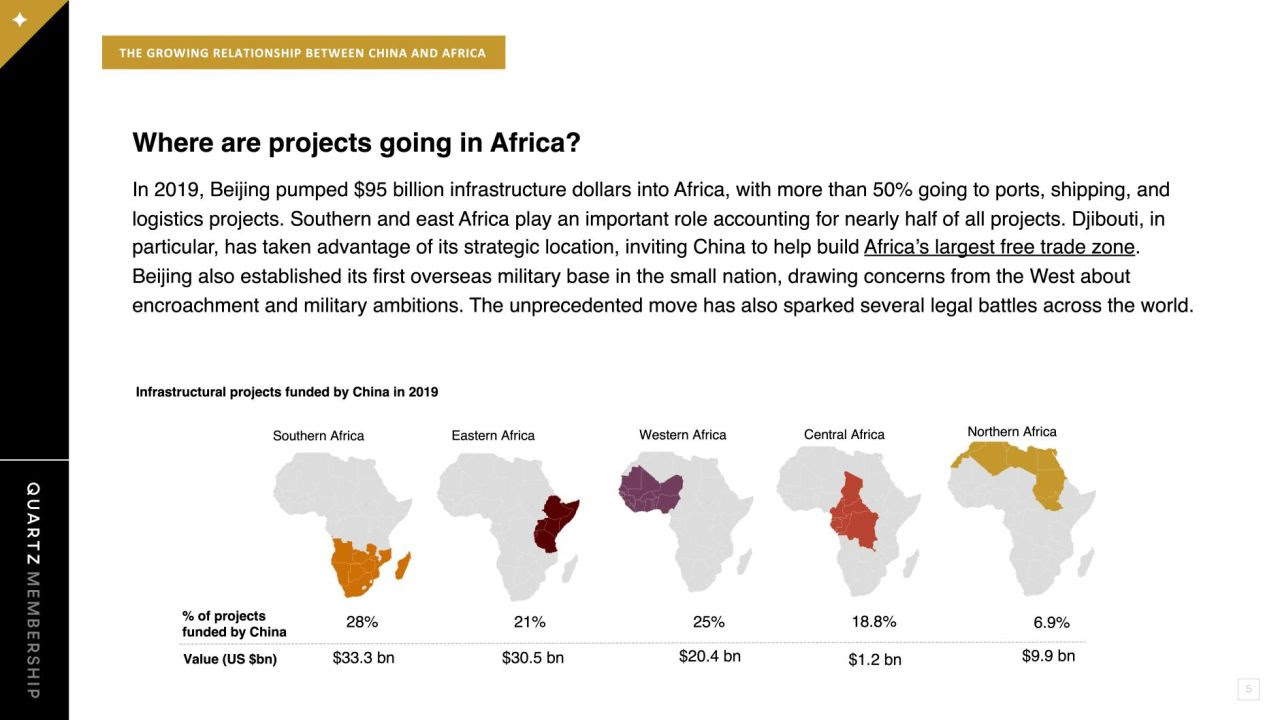 But no relationship is perfect. The poor treatment of Africans during the coronavirus pandemic in Guangzhou reveals cracks. And the "win-win" narrative could be further challenged as African economies, hit hard by the coronavirus, struggle with high levels of Chinese debt.
See the full presentation via Quartz Africa here.